An email signature can help your emails come across as more professional or a simple and easy way to add extra or repetitive information, for example: A business contact telephone number, a list of services, or simply a polite thank you.
Follow the guide below (on outlook 2019) to add your own email signatures:
*click images for larger versions*
1. From inside Outlook click on 'File'.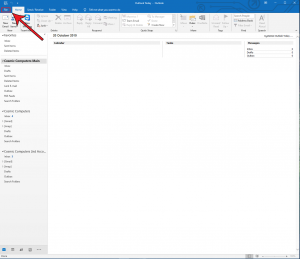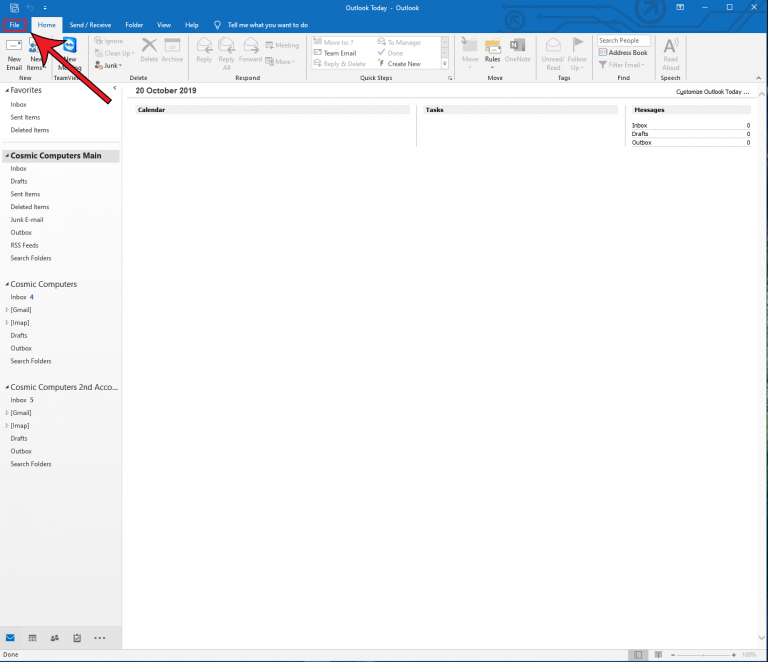 2. From the next screen that opens click 'Options'.


Step 1 now from the window that pops up select 'Mail'
Step 2 Click the button on the right labeled 'Signatures'
Step 1 Select the email account you wish to add a signature to 
Step 2 Click the  button labeled 'new'
Step 3 Now enter a name for your signature in the small box that pops up and click 'OK'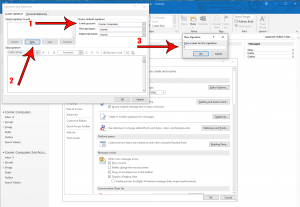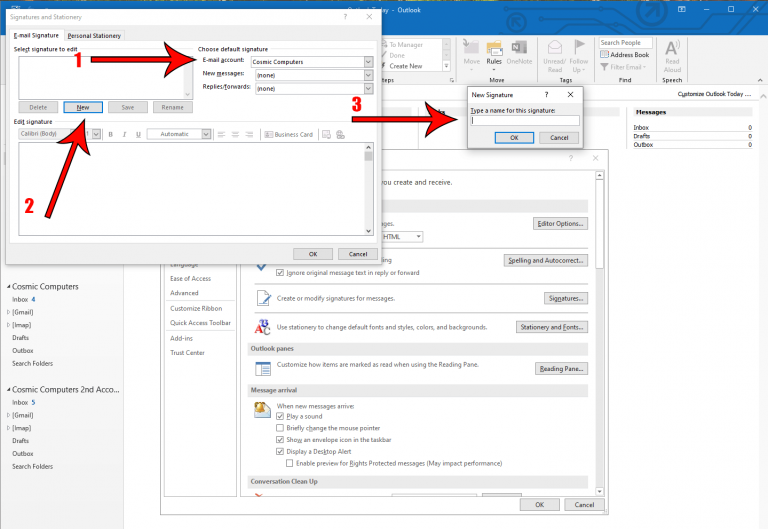 Step 1 Now select the signature you wish to edit from the window pictured
Step 2 Enter your email signature
Step 3 Select which signature you would like to add for new emails and replies.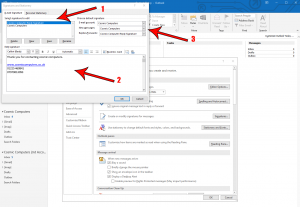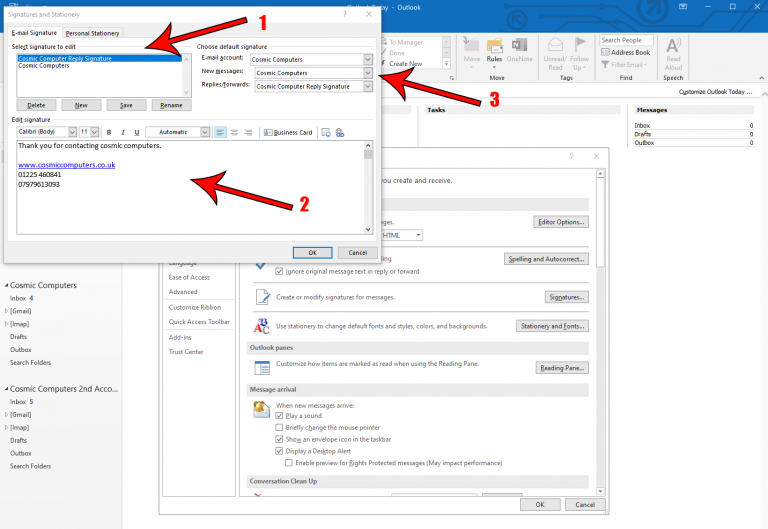 6.  Click ok and enjoy your new email signature.